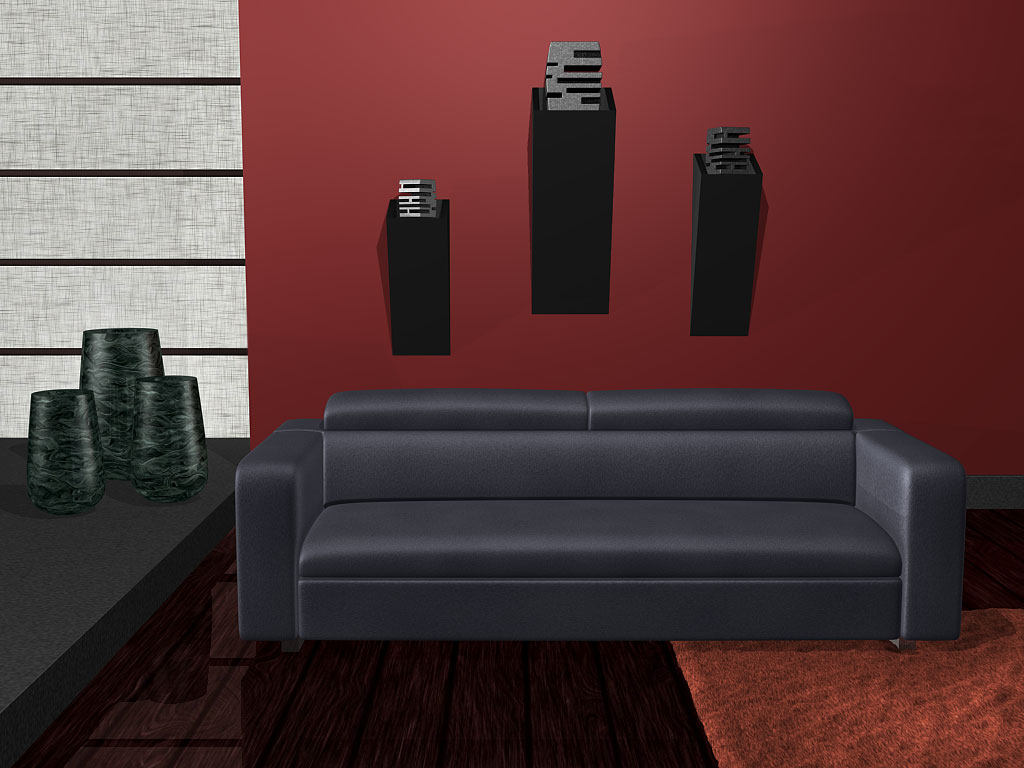 Lounge
Date Published: August 22, 2007
Programs: 3ds Max, Photoshop
Description:This scene provided me with an opportunity to experiment with various materials, textures and lighting effects.
Two omni-directional lights control the ambient light level of the room while two spotlights accentuate details and cast shadows. The screen to the rear-left of the image is lit from behind with an additional spotlight.
All textures were created from scratch without photographic elements.