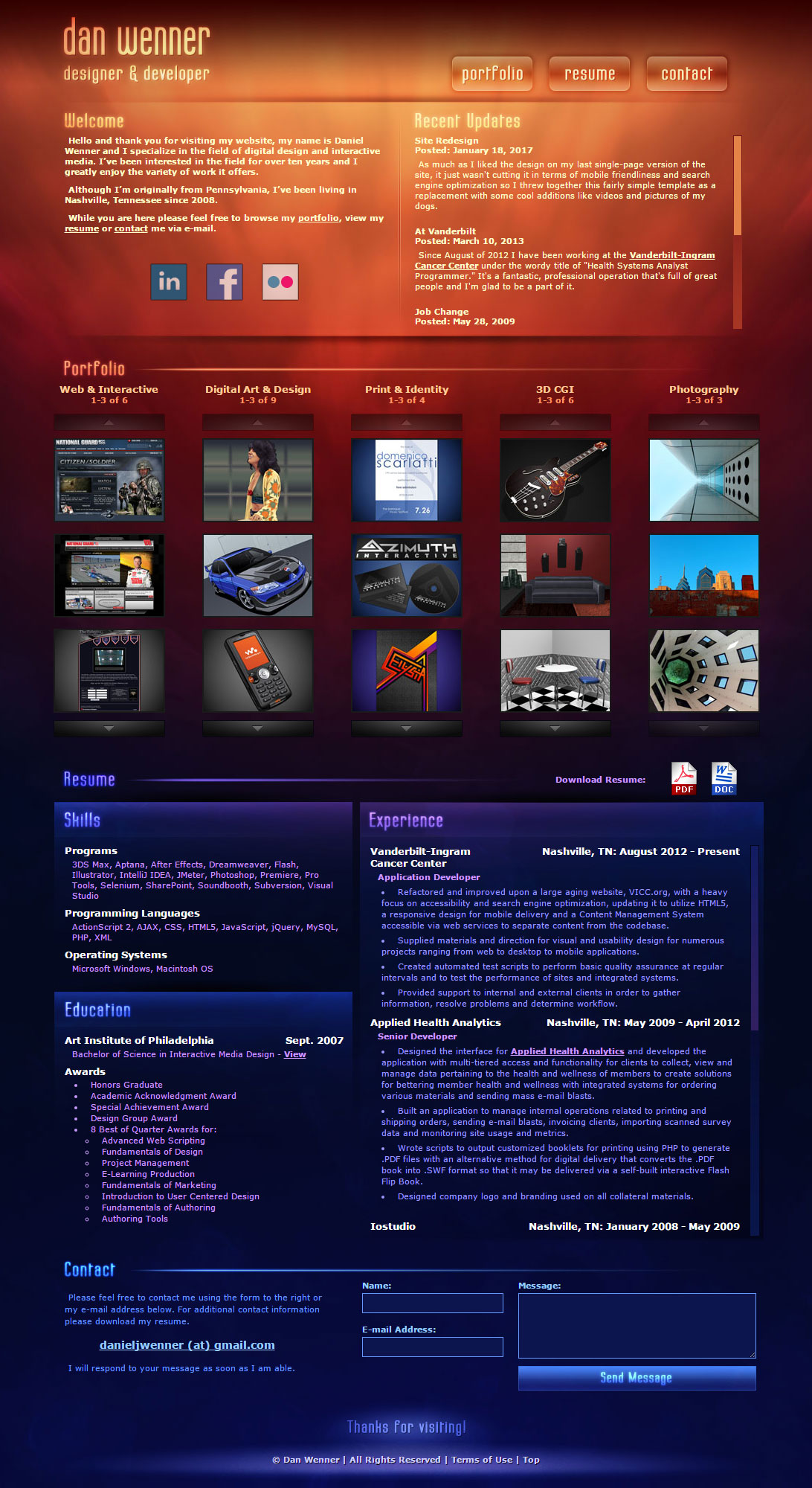 DanWenner.com v11
Date Published: July 1, 2012
Languages: HTML, CSS, JavaScript, MySQL, PHP
For the eleventh iteration of this website I decided to go with a single-page layout that I could be creative with.
This design caught the attention of some employees within the Vanderbilt-Ingram Cancer Center who called me in for an interview and later hiring me.
Although I liked the design I had to replace it, mainly because it wasn't very mobile-friendly nor did it follow the best practices for search engine optimization.